Monthly Archives:
November 2012
Networking – a business building strategy that comes easily to those with a tendency to extroversion. But to the rest of us it can be an activity that requires much more conscious effort. It might even be a major chore… Continue reading →
Since Google launched its disavow tool there has been considerable discussion and debate on how and when it should be used. Some of that opinion is, as you would expect, conflicting.
We have taken a look at some of the… Continue reading →

The Building Blocks Of Good Local SEO.
A thorough explanation from Myles Anderson at searchengineland.com looking at the bigger picture of how to get optimum rankings from local listings for your website. He points out that there is a… Continue reading →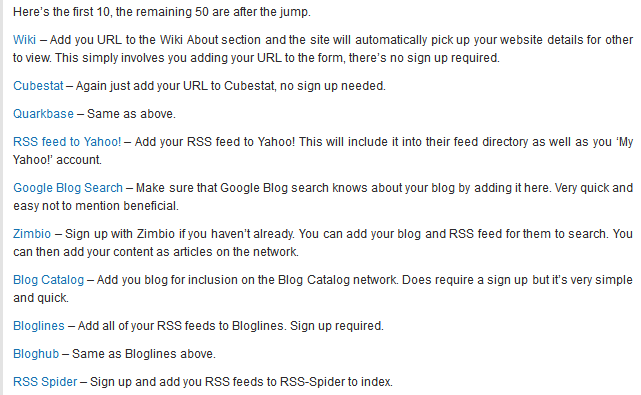 60 Sites To Submit Your Blog & RSS Feeds
Well done to Lee for pulling together 60 sites where your Blog RSS feed can be submitted in order to help spread your online literary masterpieces!!!