Monthly Archives:
December 2012
Remarketing is a very useful tool within the Google Adwords armoury to help extract best value from your advertising budget.
The principle is quite simple.
Julie McNamee has spent quite some time pulling together a very thorough piece on how to make a great landing page on your website.
She explains the difference between a landing page and a homepage – and hence the value… Continue reading →
Rich snippets have been around for a while now – a technological improvement from the search engines that has left most of us wondering ………… what is it?
Andrew Tobert explains in an as-easy-to-understand-way-as-possible what it all means. He… Continue reading →
Foursquare has just made an improvement to its services by allowing visitors to check into specific events when they check into the location.
This has been available for some time for cinemas and theatres for example, but now individual business… Continue reading →
The world of internet marketing has changed quite drastically in the past 12 months and Twitter is an increasingly integral part of the new world – so what has… Continue reading →
David Mihm has been working in the "small business" Internet marketing world for eight years and has steadily built up a reputation with his following of Google Local over many of those years.
He makes a… Continue reading →
The major issue answered here helps me to dispel once-and-for-all a myth I am constantly coming across from website owners. They read (once) that Google likes to see fresh contents, and as such they have a weekly process whereby they…
Continue reading
Very interesting take! Marilyn Bontempo gives her 'take' on social media marketing and how she sees it as a huge waste of time and resources.
In particular Twitter, Google+ and Facebook come in for a lot of criticism – and… Continue reading →
This must surely be a no-brainer positive improvement to Twitter for all users. You are now able to download all tweets and retweets in a single file from Twitter.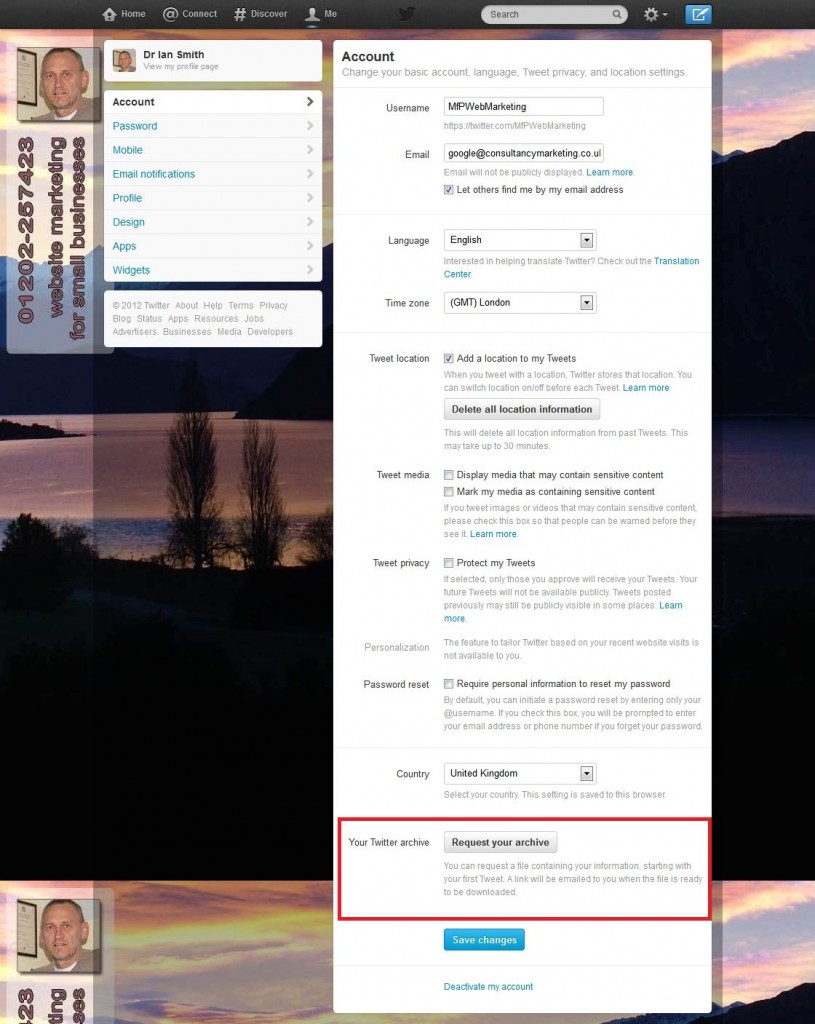 Like me, there must have been a number of… Continue reading →