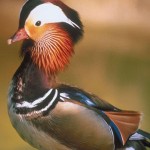 6 Tips to Get Retweeted More Often | Search Engine Journal
Ann Smarty sets out 6 (actually 7 !!) tips on how to get your tweets retweeted more often. They are:
1. Download an eBook. Download Dan Zarrella's "Science of ReTweets"
2. Learn The Right Times For Tweeting
3. Viral Content Buzz "Retweet me" Option
4. Participate in Twitter Chats
5. Look For Breaking News
6. Mention Your More Influential Followers
7. Don't Be Afraid To Repeat Yourself
I like articles like this because they communicate so much useful and practical information in only 60 seconds of reading. Take a look.