This has been a huge question for webmasters and business owners since the launch of Google Penguin.
The message that went out from Google was quite clear "too many text links to your website using the same keyword-rich link text… Continue reading →


It is very interesting to see how corporate images have changed/evolved/modified over time – especially if 'time' can be over 100 years!
The Logo Co have put together this infographic looking at the logos of the leading corporations – Pepsi,… Continue reading →
An answer to a question many webmasters must have asked themselves. The answer is even more important since the algorithmic changes of Panda and Penguin.
So, is it worthwhile to purchase a domain that has had 'seo work' carried out… Continue reading →
Google explains how the ranking for a web page can be relatively high quite soon after 'launch' but then seems to drop – even disappear.
A common situation with a fairly simple answer. The initial ranking is based on a… Continue reading →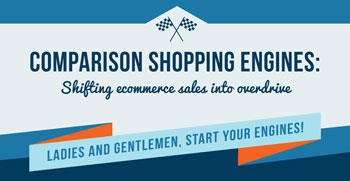 Shopping Comparison Engines are known to those of us who have spent any time on a search engine looking for a particular product. Most of us!
They're the websites/engines that provide you with the information/price of the product from a… Continue reading →
David Mihm, the Director of Local Search Strategy for SEOmoz, joined the organisation some months back after making his name as an expert in 'Local SEO'. He set up Local Search Ranking Factors survey some years ago which became a… Continue reading →
A Google video maybe explaining what many of us see all the time?
How many small businesses have been hit by Google in the past 12 months and yet there still seem to be swathes of high-ranking/poor-quality sites taking over?… Continue reading →
Google announced the concept of 'Authorship' and 'Author Rank' back in late 2011 and early 2012. The concept is that individual authors can build up authority on subjects by being associated/linked to content across… Continue reading →