search engines
Since Google launched its disavow tool there has been considerable discussion and debate on how and when it should be used. Some of that opinion is, as you would expect, conflicting.
We have taken a look at some of the… Continue reading →
Google+  – we've all heard of it, and most of us know that we probably need it for our website SEO. But what is it, how do we get it, and do we really… Continue reading →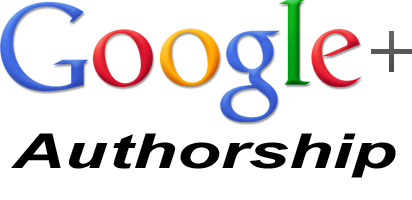 SEO and internet marketing used to be about having a website with some links to it and some keywords to impress the search engines. Then along came blogging and forums and article submissions and suddenly "content", "content", "content" was the… Continue reading →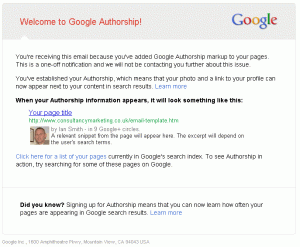 We have discussed on other posts the importance of setting up Google Authorship. We have also explained the basics of setting up Authorship for your website here. But I think it would be true to say that the much… Continue reading →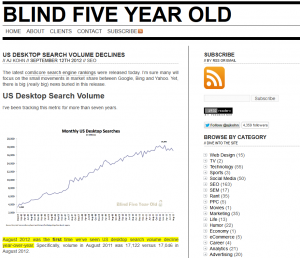 http://www.blindfiveyearold.com/us-desktop-search-volume-declines
Fascinating results pulled together by Aj Kohn after analysing the most recent comScore data on search engine rankings.
There has been a steady increase in monthly (United States) desktop searches since records began. To see the first ever decline… Continue reading →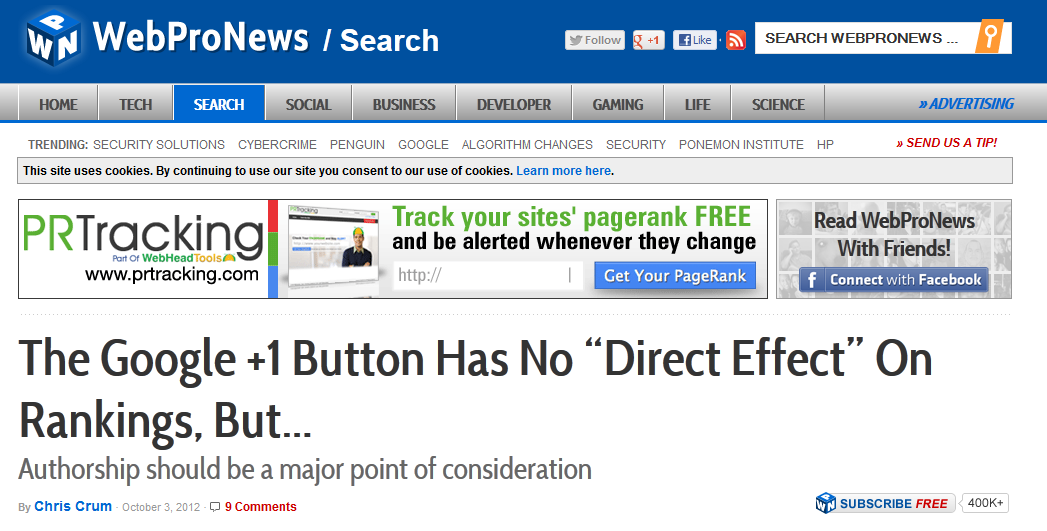 The Google +1 Button Has No "Direct Effect" On Rankings, But… | WebProNews.
Direct discussions with Google give a little more insight into the long-term workings of the algorithm.
There are two simple takeaways from this exchange.
1. Google… Continue reading →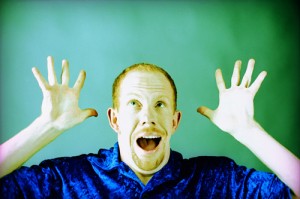 Google have changed the way they notify webmasters of suspected unnatural linking.
Back in February thousands of webmasters received a message that included the following: "We've detected that some of your site's pages may be using techniques that are outside… Continue reading →
Margarine manufacturers have been doing it for years – asking potential purchasers if they can tell the difference between their particular brand of margarine and butter. It was obviously a successful strategy as this approach has been going on for… Continue reading →