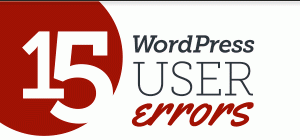 Wordpress is the vehicle of choice for the majority of bloggers (and many Content Management System developers) – because it is so good at what is was designed to do!
But, even good systems can fail, and this Infographic points out the 15 major issues you need to ensure do not hamper your online marketing activities.
A useful infographic from the team at copyblogger, many thanks guys!