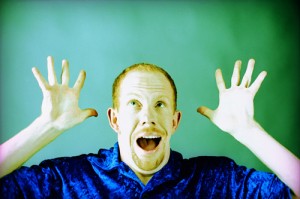 Google have changed the way they notify webmasters of suspected unnatural linking.
Back in February thousands of webmasters received a message that included the following: "We've detected that some of your site's pages may be using techniques that are outside Google's Webmaster Guidelines. Specifically, look for possibly artificial or unnatural links pointing to your site that could be intended to manipulate PageRank."  "We encourage you to make changes to your site so that it meets our quality guidelines."
This resulted in many sites losing rankings and business.
Google recently sent another wave of similar emails, but this time the situation was slightly different.
So what was the difference?
The difference was Matt Cutts – the head of Google's webspam team – coming out the very next day and telling us not to panic. "If you received a message yesterday about unnatural links to your site, don't panic."
The suggestion was that Google may have penalised your site for having "Spammy links" but it was equally possible that they were merely highlighting the fact that they distrust certain links to your site.
Well, guess what happened? Loads of people panicked – How do we tell the difference and how do we fix it?
This led Google to change the message to include "We've detected that some of the links pointing to your site are using techniques outside Google's Webmaster Guidelines." This seems to be more of an alert than a warning, but most people are still not sure how to deal with it.
Well, there are a number of things you could be doing:
•    Firstly check for a drop in search traffic.
•    Check your links to make sure anchor text is the name of your site and not a torrent of keywords – "Joe's Widget site" rather than "blue widgets, big widgets, best widgets" etc.
•    Selective link building does still have value – Google is not the only search engine out there! Just be discerning, and go for quality over quantity.
•    Keep up the good work of writing great content. Fresh, relevant content continues to be the single most important thing you can do to improve your search engine rankings
•    Oh, and don't panic!