Discussion
David Mihm has been working in the "small business" Internet marketing world for eight years and has steadily built up a reputation with his following of Google Local over many of those years.
He makes a… Continue reading →
The major issue answered here helps me to dispel once-and-for-all a myth I am constantly coming across from website owners. They read (once) that Google likes to see fresh contents, and as such they have a weekly process whereby they…
Continue reading
Very interesting take! Marilyn Bontempo gives her 'take' on social media marketing and how she sees it as a huge waste of time and resources.
In particular Twitter, Google+ and Facebook come in for a lot of criticism – and… Continue reading →
This must surely be a no-brainer positive improvement to Twitter for all users. You are now able to download all tweets and retweets in a single file from Twitter.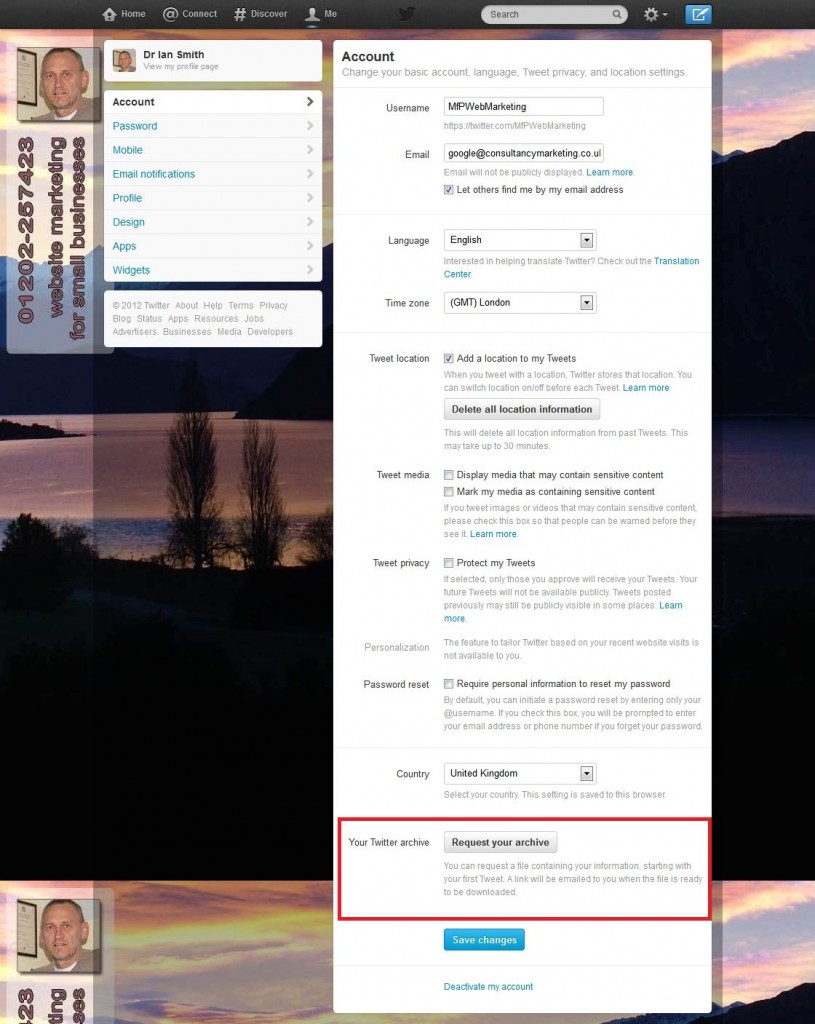 Like me, there must have been a number of… Continue reading →
Before we talk about the EU law on using cookies, let's just clarify exactly what we're talking.
What is a Cookie?
Well, it's not something you'd want to dunk in your… Continue reading →
Social media is a bit of a minefield – which ones should you use, which ones should you avoid? Depending on the type of business you are in, some will produce better results than others.… Continue reading →
If you've ever dipped your toe in the water of SEO you'll know that content is king – and the worldwide web is inundated with content.
The problem is that not all content is king; in fact some… Continue reading →

Facebook and Yahoo are holding talks to develop a joint search engine, The Daily Telegraph has announced.
The next search engine milepost might well be the deal currently being discussed between Facebook and Yahoo at Secret Talks To Make A… Continue reading →