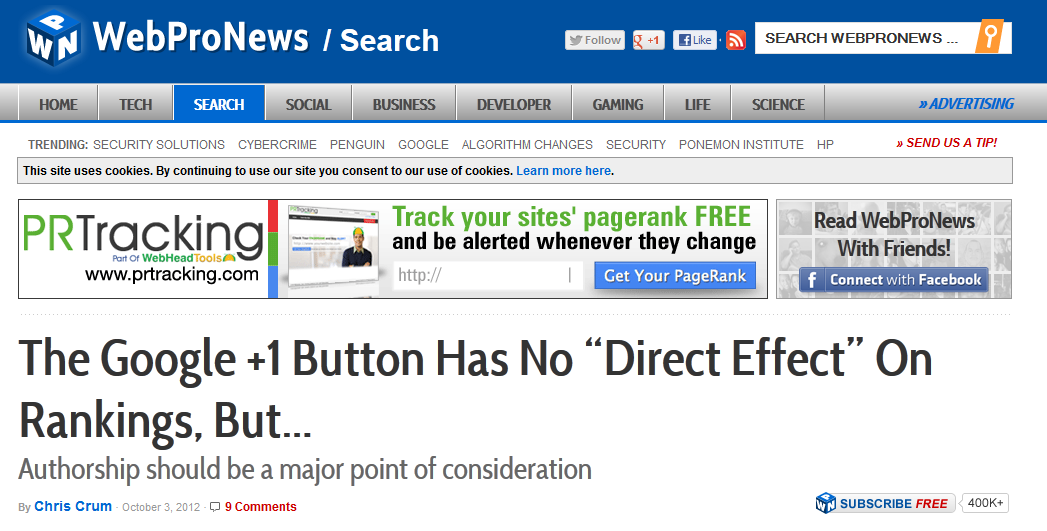 The Google +1 Button Has No "Direct Effect" On Rankings, But… | WebProNews.
Direct discussions with Google give a little more insight into the long-term workings of the algorithm.
There are two simple takeaways from this exchange.
1. Google +1 is unlikely to have any direct effect on Google rankings. This makes absolute sense given the ease with which +1s can easily be purchased and hence the system manipulated. We do need to understand however what the "indirect" effects are!
2. Google Authorship will play a major role in the algorithm. The systems and processes have only recently been developed and therefore we can surmise that its effect currently is minimal. But there can be little doubt its rule will increase substantially!