Monthly Archives:
September 2012
John Paul tested out Twitter Promoted Tweets, Facebook Promoted Posts and Reddit ads to see how well they worked.
He set up some very simple ad campaigns simply as a means to establishing their overall worth. It was not an… Continue reading →
The Google Panda update has had a huge impact on many e-commerce websites all over the world. The author points out that this algorithm change was intended to attack websites that were involved in tactics such as… Continue reading →
Brian Armstrong wrote this post in 2008. The information is still stunningly relevant and I appear to be the most recent in a very long line of bloggers linking to it! I'm sure I won't be the… Continue reading →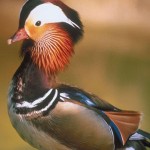 6 Tips to Get Retweeted More Often | Search Engine Journal
Ann Smarty sets out 6 (actually 7 !!) tips on how to get your tweets retweeted more often. They are:
1. Download an eBook. Download Dan Zarrella's "Science… Continue reading →
A very well thought through and presented article explaining some of the psychology behind how human beings can be influenced.
The target for the article is the owners of businesses with the idea of helping them… Continue reading →
Well who would have guessed it! The most widely abused/misused meta-tag has made a resurgence.
The Meta News Keyword Tag is a re-incarnation of the Meta Keyword Tag of old which fell into disrepute many years ago… Continue reading →